From making televisions and the unexciting beginnings of Petula Clark and Lonnie Doneghan to the freaked out acid folk of Paul Brett's Sage, the story of Pye Records and its Dawn Records offshoot is a peculiar one.
Pye was a television and radio manufacturer in the Fifties but diversified into record label ownership with the acquisition of Nixa Records in 1953, and then Polygon Records in 1955. Polygon was the label set up by Petula Clark's dad to control her material and out of the merger grew Pye Nixa Records, whose name was changed to Pye Records in 1959.
Throughout the Sixties Pye distributed early David Bowie, Donovan and The Kinks, and did very well out of British Invasion acts in 1964, putting out Pye artists on US labels. However, by the end of the decade, they felt that their competitors were stealing a march on them when Decca, EMI and Phonogram set up the progressive offshoots Deram, Harvest and Vertigo respectively.
In late 1969, Pye set up Dawn Records, their own label for blues, folk and heavy music. Somewhat ironically, the label's biggest success over its six-year life-span was with the likeable but hardly radical Mungo Jerry.
At a time when the likes of Cream and Led Zeppelin were redefining rock with their heavy, technically sophisticated blues, Mungo Jerry had a sweet, uncomplicated jug sound. Their debut single, of course, was the good-time anthem 'In The Summertime'. Unusually for the time, it was a double A side – with 'Mighty Man' also on side one – and was played at 33rpm. The whole of the B-side was one song, 'Dust Pneumonia Blues'.
It sold an absolute stack, and the band – who went down a storm at the Hollywood Festival in Newcastle-under-Lyme the same week their single came out – were hot. The label, wanting to make hay while the sun shone, rushed through an eponymous debut LP for the Jerry, the first of half a dozen on Dawn in the next six years, almost of all of which enjoyed some decent sales.
The label also put out Donovan's Open Road album in 1970, his first with the band of that same name. It had a rougher feel than the Mickie Most produced, silvery hits of the Sixties; the man himself called the sound "Celtic rock".
It did pretty well, but the Maryhill troubadour's follow-up, HMS Donovan – a series of famous children's poems ('Jabberwocky', 'The Owl And The Pussycat') to folk music – kind of bombed.
Other successful releases for Dawn records were the Brotherhood Of Man's first album, Good Things Happening. An a cappella cover of Neil Young's'After The Goldrush' by Prelude, a charming little version that took the Gateshead trio to the number 22 on the Billboard charts and gave them a nine-week stay in the top 50 here.
Commercial success remained largely elusive for the label, but it gave several little gems to the world.
Mike Cooper, a key figure in the British acoustic blues scene of the late Sixties, released four albums on the label that show an interesting meld of blues with Southern African jazz. Check out the last of these, The Machine Gun Company With Mike Cooper, for a strange and heady mix of free jazz and folk.
Atomic Rooster, the prog group and Crazy World Of Arthur Brown offshoot,
joined Dawn in 1972 and released two albums, Made In England and Nice n Greasy on the label. By this time, Vincent Crane and the boys were rocking a slightly startling funk / soul groove that didn't always totally hit the spot, but when it worked – 'Little Bit Of Inner Air' and 'Stand By Me' on Made In England, for instance, this was right good gear.
Talking of the Crazy World of AB, the brilliant Paul Sage put out two records on the Dawn label: Jubilation Foundry and Schizophrenia.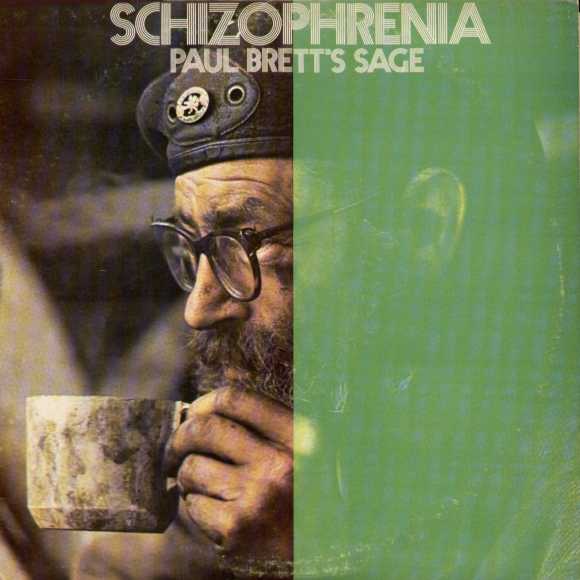 The first, released in 1971, is like a sort of potted history of Paul's influence –Southern blues tracks, an Everly Brothers trib, some Southern rock, even some Beatles-ish sounds – and is all cracking stuff. The 1972 follow-up was even better, equal parts psychedelic rock, chugging blues and folk. Well worth a dibble.
Mungo Jerry's albums always sold pretty well – well enough for the label to also release records by Paul King-lead side-project King-Earl Boogie Band and also Paul's solo LP Been in the Pen Too Long, which is an absolute little belter, sounding like very early, acoustic
Bowie and showing that there was a lot more to this feller than washboards. Apart from the Jerry, though, there was not a massive amount of commercial or sales success for the label, and in 1975, Dawn Records ceased to be.
---
Immediate Records
Set up during maybe the single most inventive and groundbreaking year in the history of rock music, Immediate Records was dead by the end of the 1960s as rows over money and dodgy dealings killed the dream. The label's rise and fall (1965 – 1970) was a snapshot of London in the second half of the 1960s.
The Stones' manager Andrew Loog Oldham and his impresario business partner Tony Calder founded the label in 1965 as an imprint for artists on the burgeoning British blues scene.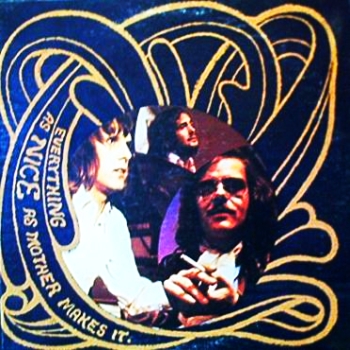 Throughout its short life it would be the home ofSmall Faces, The Nice, John Mayall, Humble Pieand, briefly, Rod Stewart and Fleetwood Mac. Of the independent labels of that era maybe only Track Records, Pete Townshend's project that put out records by Jimi and The Who, could claim a more illustrious roster.
Small Faces were Immediate Records' major seller, so it is doubly ironic and unfortunate that the band fought a bitter and long-running legal campaign with the management over unpaid royalties – the courts finally finding in the Faces' favour this millennium!
Small Faces had enjoyed a rapid rise to the top, signed by Decca in 1965 thanks to their formidable manager Don Arden ( Sharon Osbourne's famous dad). By August 1966, their fifth single 'All Or Nothing' was top of the charts and they were one of the biggest bands in Britain. But they weren't seeing any money from it. They had it out with Arden, who hit them back with a low blow – telling the parents of each band member that their son was a smackhead. They were only 21 or so that can't have been pleasant. They split with Decca and Arden.
Oldham and Calder saw an opportunity and signed them up at once, promptly sticking them in the Olympic Studios in Barnes with the great engineer and producer Glyn Johns, whose career credits include producing Who's Next, working with Dylan,the Stones, Zep, being brought in to rescue Let It Be…
In harness with Johns, and with no expense spared,The Faces made their first single on the label 'Here Come The Nice', about speed, but strangely not banned – presumably the BBC thought it was about biscuits. 'Itchycoo Park' followed the same year, as did the magnificent, searing psychedelic rock of 'Tin Soldier',
whichSteve Marriott had written for labelmate P.P. Arnold – the Californian soul singer who can be heard on backing vocals. This period was the Small Faces finest hour as they set about creating a revolutionary sound that blended very heavy rock with pop sensibilities and stoned-out themes.
The label released an LP entitled Small Faces in 1967, a different record to the 1966 LP Small Faces on Decca and then in 1968 released the single 'Lazy Sunday', the success of which annoyed Marriott, who disparaged it as a novelty record full of 'geezerish-knees-up-cockernee—barrow-boy nonsense.
It formed the template for much of Blur's Parklife and other lesser Britpop acts.
However, it was the next LP that has assured Small Faces' place in history: 1968's Ogden's Nut Gone Flake, along with Sergeant Pepper, the definitive pop psychedelic record from this side of the Atlantic and hugely influential on pretty much every British pop band since from Weller to Blur to The Arctic Monkeys. Maybe it just had too British a sensibility, but it never really took in America. The complex, die-cut sleeve cost a fortune to make and provided many a stoner with hours of pleasure.
Although the LP was a huge success here, recreating the sound on stage was another matter, and Marriot was concurrently becoming increasingly frustrated with being pigeonholed as a pop band. With drug problems also starting to bite, the band disbanded at the start of 1969. And they left a huge hole in the label: Immediate was spending money hand over fist and without their biggest selling act, liquidated the following year, with bitterness and money recriminations all around.
Aside from Small Faces, Immediate Records released records by Humble Pie – who really did hit in America. Marriott and Peter Frampton's supergroup had three LPs on Immediate, including 1968's As Safe As Yesterday Is – claimed to be the first record described as 'heavy metal'. But then again, the same claim is made by Blue Cheer, Iron Butterfly, Steppenwolf and the bloke who emptied our bins who made a fearful racket every Wednesday. As Safe As Yesterday is by no means heavy metal, it is however a solid, chunky blues rock outing with some nice acoustic moments. However The Pie's greatest days were still ahead of them.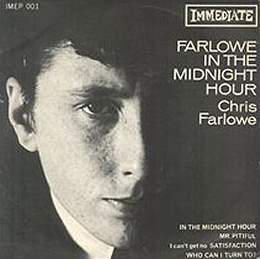 Pre-Colosseum, Chris Farlowe, the blues singer from North London, had some success with Stones'covers on the label, including a number one with 'Out Of Time'. He also had a hit with 'Handbags and Gladrags' before Rod took it on. He had several albums on Immediate – try 14 Things To Think About, a really excellent white soul record from one of our best, and still touring blues-shouters.
Immediate was also the home of The Nice, putting out the classic proto-prog album The Thoughts of Emerlist Davjack in 1967, an album that combined psychedelics with neo-classical romps that set the template for ELP and indeed the whole genre of the beast that became Progressive rock.
In fact, their origins were rather more humble – Oldham put them together as a backing band for P.P. Arnold. Their eponymous 1969 LP is probably the highlight of a short but immensely promising career which saw them frighten a lot of Americans by burning the US flag and playing fecked up version of Bernstein numbers, as you do, if you're dead clever.
Welsh popsters, Amen Corner, led by a very young and very goofy, Andy Fairweather-Low left Deram to join Immediate in 1968 and had a number one with 'If Paradise Is Half As Nice' but disbanded the flowing year. Other fleeting members of Oldham's stable included an early John Mayall cut 'I'm Your Witchdoctor', his only song on the label, and one of Immediate's first few singles. It was later released on Immediate with Eric Clapton's presence flagged up for the American market.
Other one-offs included Rod Stewart's Little Miss Understood and a release of Fleetwood Mac's 'Man Of The World', backed with 'Somebody's Gonna Get Their Head Kicked In Tonite' by Earl Vince and the Valiants whioch had all the hallmarks of some kind of deal-busting arrangement for the Mac who were signed to Blue Horizon at the time.
Other curiosities on the label included Keith Richards conducting the Aranbee Pop Symphony Orchestra; Jimmy Page as a frequent session musician – including on a single by Nico called 'I'm Not Sayin'; and even, weirdly, a single by Scouse comic, Jimmy Tarbuck.
For five years the label's constant output of high quality, inventive – in fact, totally revolutionary – music and diversity was a triumph. It was a testament not only to the hothouse atmosphere of music in London at the time, but also the drive and vision of Oldham and Calder. That the label then fell apart spectacularly at the end of the decade could be said to reflect the way that hard drugs and money and greed came more to the fore.
But what a glorious five years they had.
And it was a lovely pink colour.